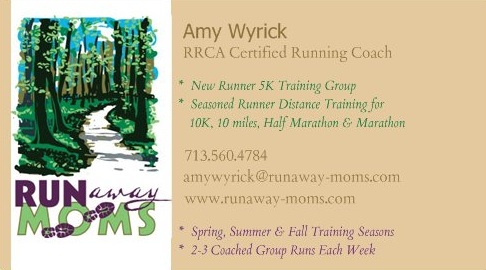 Amy lives in Magnolia (Lake Windcrest) with her husband, Ted, and their kiddos, Meredith (age 15) and Mark (age 13 1/2). She's given running a "go" lots of times (5 times officially, but who's counting) over her 45 years, but got truly bitten by the "running bug" in 2008 after she moved to The Woodlands. She received her RRCA Running Coach certification in July 2010 and shortly thereafter founded "RUNaway Moms" that started with a brave group of gals in fall 2010.
Amy loves to run in local races as well as destination runs. She's run numerous ten milers and half marathons and 5 marathons to date (Houston, Savannah, Houston, Honolulu, Marine Corps). More races to come in the future - from fun 5Ks to half marathons and London full marathon in April 2017.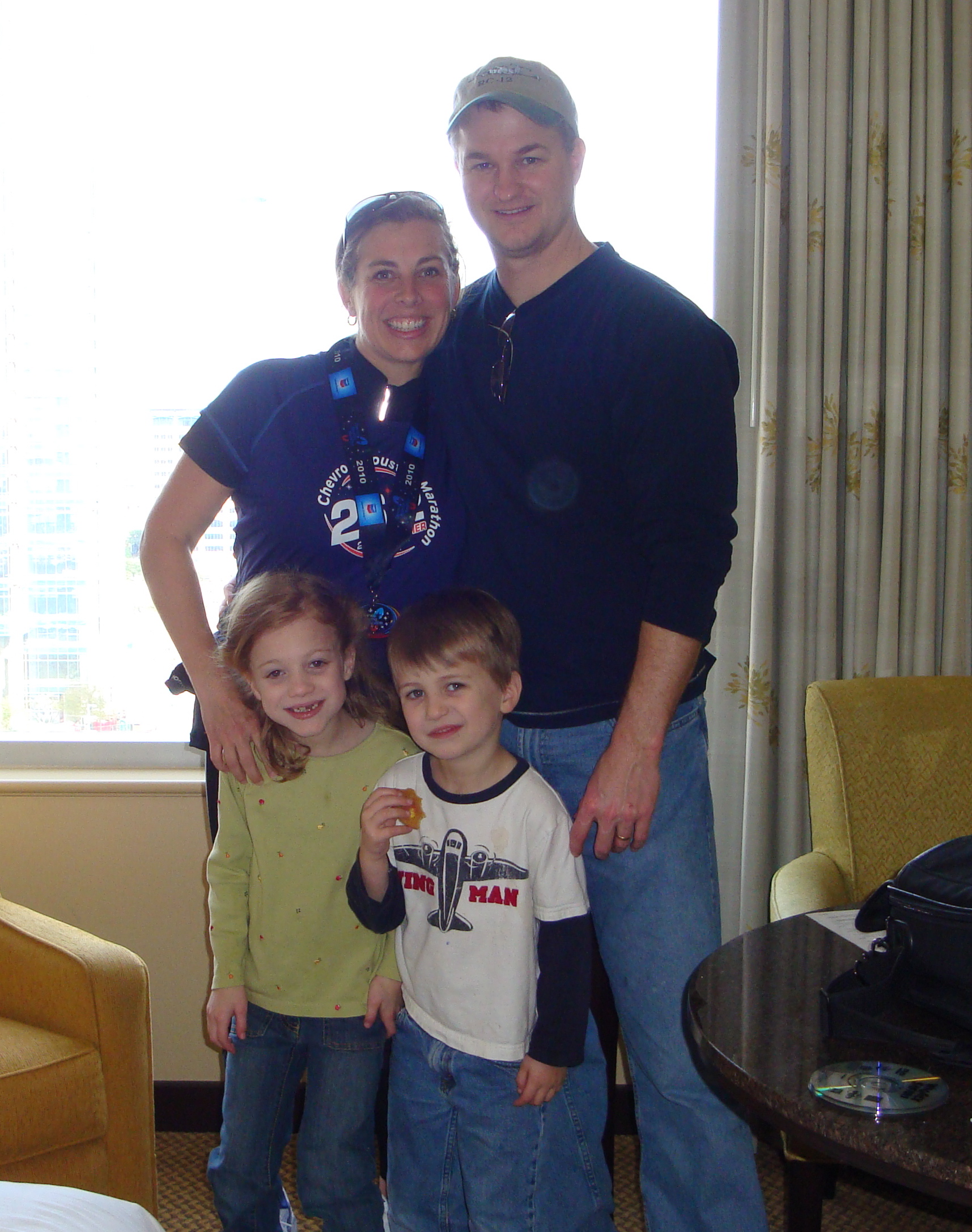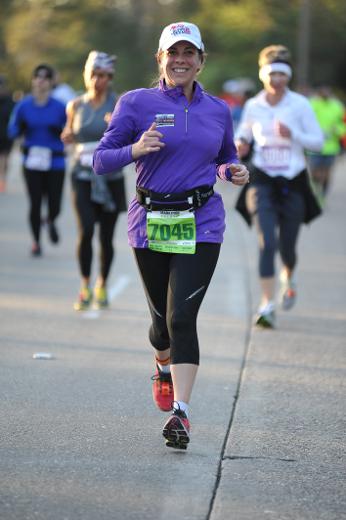 What's the story behind RUNaway Moms?

Well, my initial creation was a little running group for moms. And the name - it just popped into my head one day. Yep, on a run.
In my early running stages, I didn't run to "de-stress" myself from everyday life or to even get healthy. No, I joined a running program in the fall of 2008 to attempt to melt off the result of the delicious fried chicken that I consumed in Alabama prior to our move to The Woodlands.
But along my running journey, a myriad of things started to happen - namely, my body started to need running. Subsequently, I was able to tackle the never ending basket of laundry and deal with the sentence "mom mom mom mom mom mom mom mom" oh so much better than my former non running self. And I also learned that I had a brilliant inner monologue and a killer karaoke voice only when I would run! :) Moving myself on the trails 3-4 times a week - I had taught myself how to RUNaway!
Eventually, those legs of yours will find your driveway again - and that's how it should be. But those minutes or hours with the trail or your girlfriends or your iPod - now that's worth running away for! Here's hoping that your "RUNaway" journey is as great as mine continues to be. Hope to see you "running away" soon.

~ Amy