The great thing about running is that somebody like me can go out there and actually achieve things. I can work at it, I can apply myself, I can even learn stuff, my training methods and really achieve something.
Peter Sagal, Radio Host
I like to say, and I truly believe, that every run brings new experiences. You just don't know what they might be until you actually do the run. That's one of my major reasons for pushing out the front door as often as I do—the adventure of it all.
Amby Burfoot, Editor at Large, Runner's World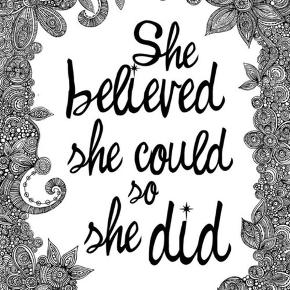 5KPLUS "RUNaway" Program



starts January 10, 2017 $179.

(pending 8 registered runners in group)




Graduation 5K race TBD




Includes:
Tuesday morning coach led runs @ 8:40 am, Zoe's Kitchen or Tuesday evening coach led runs @ 5:30 pm, Kroger Alden Bridge

Wednesday morning group runs @ 8:40 am, Zoe's Kitchen

Friday morning group runs @ 8:40 am, Zoe's Kitchen

Weekly training schedule

Running topics and guest speakers to be a better runner

Continued training throughout the season - longer distance, faster speed or 5K maintenance (You Choose!)

Special "RUNaway" shopping day and ongoing discount to Luke's Locker and Fleet Feet Sports

RUNaway Moms seasonal swag
RUNaway 5K . . . and more!


Happy New (School) Year!
This is a great time to learn to run!
RUNaway 5KPLUS training will officially start January 10, 2017!
SIGN UP TODAY and you'll be zoomin' through 3 miles in 12 weeks or less! No really, you will! And don't look back because your running doesn't just stop. You can keep up the 5K distance or even go for 5 miles and 6.2 miles this season. Don't hyperventilate. We'll take it one goal at a time this season. That first step is signing up!
For first time ever runners, "this time I'm really going to do this" runners, or runners looking to get back in the routine of running, Amy's RUNaway 5K+ training program will ease your muscles and joints into running with a run/walk regimen that progresses towards a running regimen. Running is not the beast that so many make it out to be. Let me show you how to truly run away. It's about being empowered and crushing challenges. It's also about relaxing and visiting with fellow runners – who will soon be your friends. And it's about preserving your health and clearing your mind.
Do not worry about your current running abilities or lack thereof. Do not worry about your weight. Do not worry about the other people's athletic background in this training with you. We are not bodybuilders or sprinters. And everyone's level is different. No worries. We will not leave you in the dust. This program is for you. You'll walk and run 4 days each week (2 of those days are with a group if your schedule allows) to get your body adjusted slowly and safely. And you will not believe the progress that your body will allow you every week.
If you are needing to start a beginning training program again in your running journey (like "oh crap, I've already been in her 5K class before!"), please know that this is so so common and I think you'll be pleased to find that RUNaway training is even better than when you were hitting the trails the last time. If you've ever given running a try months or years ago, you've already tackled part of the fear of the unknown and it is often easier the second/third/fourth time you start up again :) How do I know if I need to start the 5K training again? Well, go for a walk/jog a few times this week and bring a watch with you. Run at a comfortable pace and time how long you can jog without having to stop and walk. If your jogging endurance is 20 minutes or less, then come join us and let's work up to 3 miles together! I guarantee that you will be more confident, more successful and probably a bit faster this time around. And I may even challenge you a bit more this time since you've got this running thing down!

Our 5K group training run of this fall season will officially start SEPTEMBER 6TH, 2016 at 8:40 am meeting at Zoe's Kitchen on Kuykendahl and Lake Woodlands. (Zoe's restaurant is in the Sterling Ridge shopping center near Krogers and Perry's Steakhouse. Kroger is in the Alden Bridge shopping center near Chick Fil A and Crust Pizza.) Tuesday group runs will start with training tips and a quick Q&A while we look at the training week ahead and end with a well-deserved stretching routine. Emphasis will focus on each person's unique running needs as well the spirit of the group.

You are also welcome to join the RUNaway group for an additional group run on Friday mornings at 8:40 am. My Friday focus will center on those in my longer distance training programs, but I'll have your route and mileage ready for you to tackle that will fit exactly in your training schedule. And after you tackle your 3.1 miles, you will merge right into this Friday morning group as we work our way up to 5 miles and then 6.2 to end the fall training season.
Races are totally optional based on your schedule and willlingness, but races can truly enhance your running experience. Here's what you'll can be training to run this season: a Luke's Locker 5K and/or a 5 miler later in the season. Can you imagine yourself running double digits? If that's on your bucket list and if you continue on with RUNaway training, you'll be ready to run some 10Ks in the late spring and even a half marathon as soon as fall 2017!